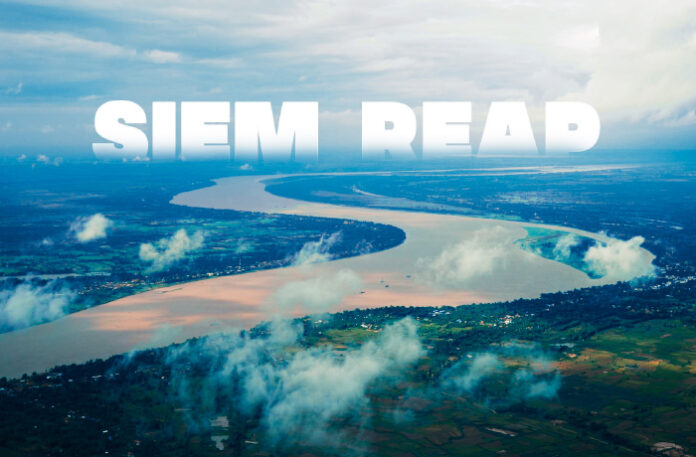 The Cambodia & Thailand trip was special as it was my first international trip with my friends.
Before our trip began there was a major hiccup. It was so serious that I almost missed the trip. Our flight was scheduled for midnight and I received my passport in the evening at 4!! Thanks to the Transit Visa!
We reached Bangkok in the morning at 7 and had to scamper for our next flight which had a gap of only 2 hours. Luckily for me, I had done my transit visa but my friends did not have theirs. Somehow, they managed to get it on time and all went well.
Our plan was to visit the famous Angkor Vat Temple the next day so we decided to stay at Siem Reap. After reaching the capital city of Phnom Penh, we had a long drive of 7 hours to reach Siem Reap.
Once we reached Phnom Penh, we were greeted by our driver Sam with some much-needed cold water and he escorted us to the minivan we had booked. It was quite spacious for all of us and throughout our stay in Cambodia, Sam made us feel at home.
On our way, we stopped by Spider Market, a place filled with many local cuisines of the Cambodians. These included forest eggs, duck eggs, dried snacks, and deep-fried frogs, crickets, cockroaches & scorpions.
The heat was slowly getting onto us, so to beat the heat we decided to have some freshly prepared sugarcane juice before continuing with our journey.
We stopped for lunch at Arunras Restaurant. Cambodian food is a bit bland and on the sweeter side. After lunch, we continued on our way, and throughout our journey, we were greeted with lush green fields and some beautiful architectural monuments.
We reached our hotel at around 4 in the evening. The lemongrass welcome drink and much-needed face towels were refreshing. After doing the formalities, we headed to the room and after a long night and day road trip, our body was shouting for a massage. We decided to take a massage from a variety of options at the hotel itself. I personally took an aromatherapy massage while other friends took deep tissue and foot massage. A couple of friends even went to the pool before going for the massage.
After resting for a couple of hours, it was time to check out the nightlife of Cambodia. Since it was a weekend, Pub Street at Siem Reap was bustling with energy. Numerous bars and clubs line the street, offering everything from laid-back lounges to vibrant dance floors. Whether you prefer sipping cocktails, listening to live music, or dancing the night away, there's a venue here for you.
If you're a shopping enthusiast, Pub Street won't disappoint. The night markets and souvenir shops here are perfect for picking up unique handicrafts, artwork, and souvenirs to remember your trip. Pub Street in Siem Reap is a place where culture, cuisine, and nightlife converge. Whether you're looking for a memorable meal, an unforgettable night out, or a glimpse into Cambodian culture, Pub Street has it all. We decided to have some freshly cut fruit ice cream after dinner.
Even though our trip began with a lot of excitement, it almost turned into a nightmare at Bangkok airport after learning about transit visas and their requirements. Luckily for us, all went well and we reached our destination.
Traveling is often romanticized as a delightful escapade filled with picturesque landscapes and unforgettable experiences. However, not all days on a trip are filled with sunshine and laughter. Some days can be physically and emotionally exhausting, testing our patience and resilience. This day definitely left us with some valuable lessons & memories. End of the day we were all tired after an exhausting journey. We headed back to the hotel for a good night's sleep filled with excitement to visit Angkor Vat the next day.