Smart solutions come with technological advancements. They turn our phones into smart phones and our cities into smart cities. Technology infiltrating our lives in this manner may have certain disadvantages. So to find a balance and creatively weave technological innovation into the social engine becomes a challenge.
But it is possible to leverage the double edged sword to create constructive solutions which creatively guide the society in a positive direction. And there have been many initiatives that leverage technology in this manner.
MyGov.in is a interactive platform that facilitates communication between government and people.
But I haven't tried one that comes close to being meticulous and effective as SmartShehar.
I have known about this app for quite some time, as the guys behind it also developed India's first cycling app – The Smart Commute which I have been using for a when using my cycle for commuting. Being part of the core team of Smart Commute foundation I also get the opportunity to work in conjunction with the developers by providing them inputs on app feedback and suggestions. So across several interactions I had heard about this app from Chetan (the founder) himself, especially in the context of how a cyclist complements this app.
If you spot some issue When commuting on a cycle you can quickly make a stop, click a picture & report it.
Of course, you can use it while walking on the road, or even stop by when traveling in a taxi or any other four wheeler. It barely takes few seconds to start the app, open the governance section and report the issue by clicking a picture. But doing the same on a cycle is easier as you get more freedom to move around, halt at odd places, and not worry about parking or blocking traffic.
What made this app a memorable one for me was the way it came to rescue. My aunty who lives in Wadala met with an accident recently due to the lid of the drainage hole in her area. As soon as she got out of the car and took the next step, her leg went straight in through the gutter grill. It was a drain hole with a broken side making the gaps between the columns wider. Her left foot went straight in and she couldn't get out. She got a serious injury which she is still recovering from, several weeks later.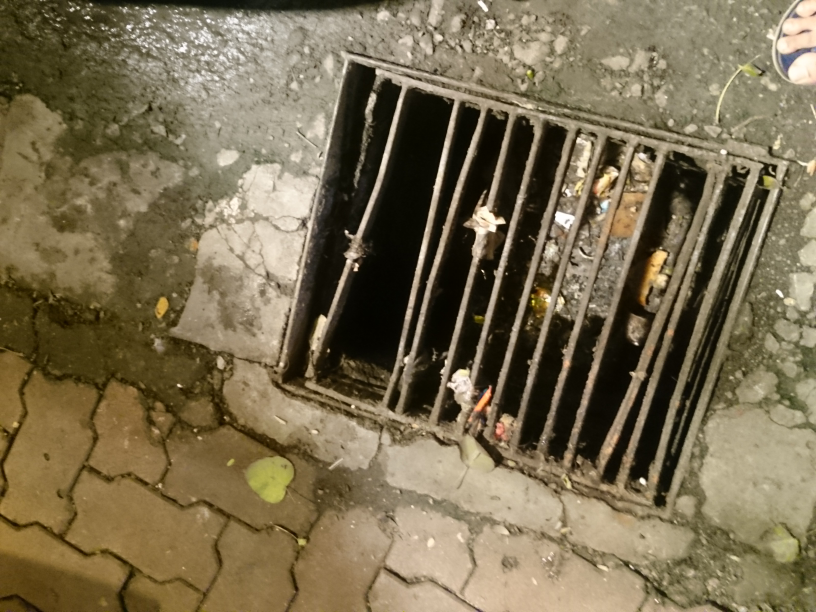 So when I went to meet her, she was talking about reporting it to the respective authority of the area. But there was some confusion about who to report to and how to go about it. That's when it struck me. I, having not tried the app before, hesitantly told her about it and how it has a 'report issue' feature. And since we were going to the same area again, I said I would click a pic and report that issue.
That was the first time I installed the app, right before heading to the accident spot. And then after using the app and seeing how well it handled the entire process, I could think of nothing but to write about it and share, so that other people could also make use of this fantastic platform.
That's when I posted a Facebook update and now here I am sharing some more about it.
Just few steps take you to the screen from where the app picks up your location and time. You just have to select the category of issue, click a picture of it and report.
Simple Process: Head to Governance, Select Issue, Click Picture
And voila! There you go. A Smart Citizen using Smart ways to report issues in your Smart City.
Become an enthusiastic smart citizen by reporting issues and maintaining your track record. Take your neighborhood to the next level.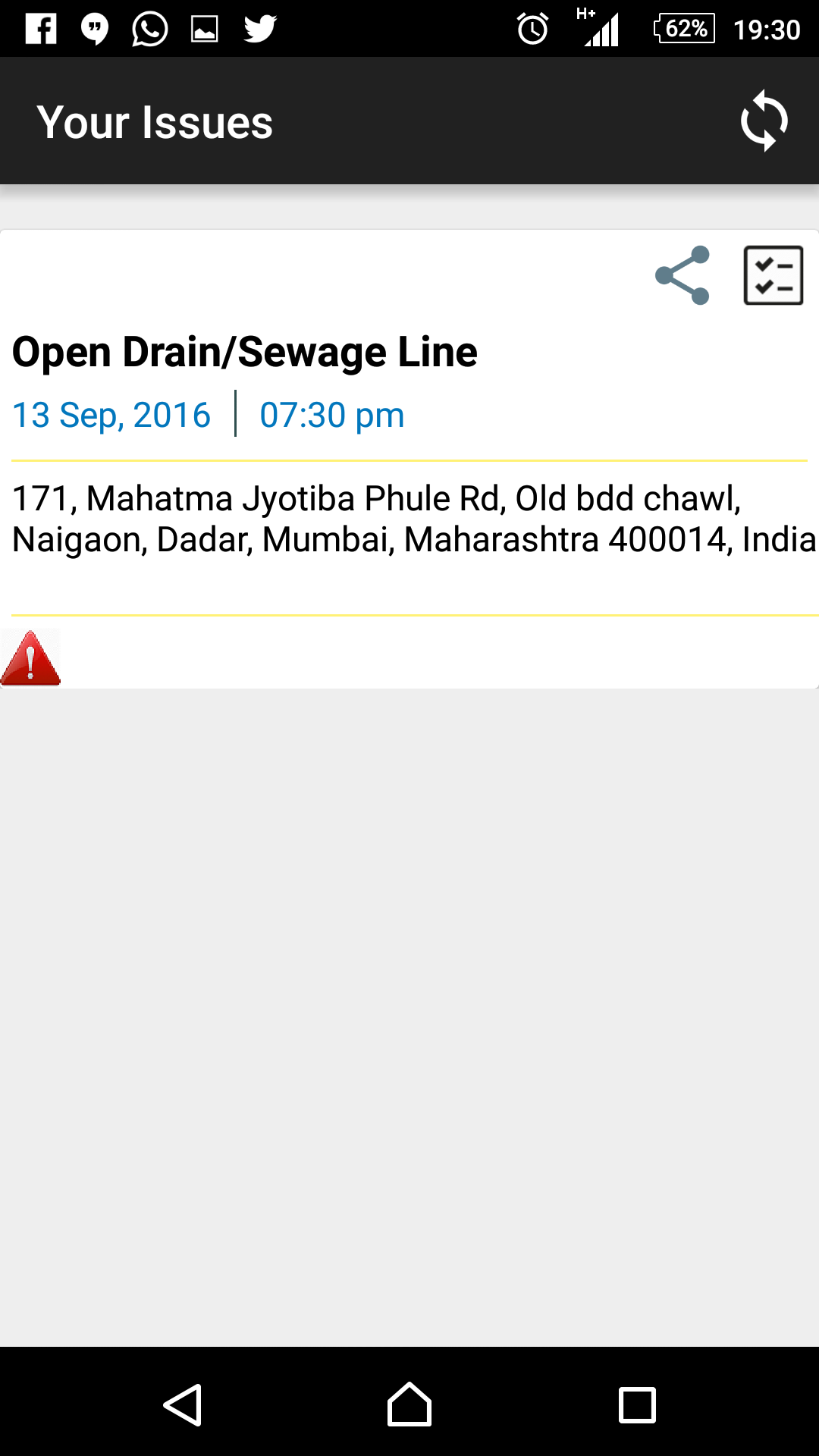 So go ahead, install this app and…
..be an alert & active citizen and report deficiencies in municipal services to authorities. Do potholes, encroached roads, garbage or illegally parked vehicles bother you? Take a picture & report it.
P.S. This is just one small feature of the app. I haven't explored the other parts. So I recommend you try that and let me know how you find it in the comments below.
I am taking my Alexa Rank to the next level with Blogchatter
-end-
---